BE ON TOP OF THE SECURITY MARKET WITH IQDEMY
Exhibition season continues and IQDEMY team is actively participating in various events around the world.
The final exhibition of March for IQDEMY was High Security Printing EMEA in Malta, where our R & D experts took part.
The HSP conference and exhibition for Europe, Middle East and Africa (EMEA) was held at the Intercontinental Malta Hotel in St. Julians (Malta) from March 25-27.
Organizers announced about 350 participators.
The exhibition was attended by international companies and guests from different government departments related to the issuance of passports, ID and banknotes.
The event was completely organized by Reconnaissance and it has been reqularly gathering all security market players under one roof to share experiences, search for new solutions and unique technologies for several years.
Official opening of the exhibition took place on March 25 at 17:30, where the Prime Minister of Malta arrived to open it.
Over the next two days, the exhibition and conference took place from morning to evening.
IQDEMY has participated both as an exhibitor with a booth and as a speaker at a conference that was in parallel with the exhibit.
The conference took 2 days, all sessions were divided into two areas: currency and ID. The last block 7 was devoted to innovations, where our company was presented.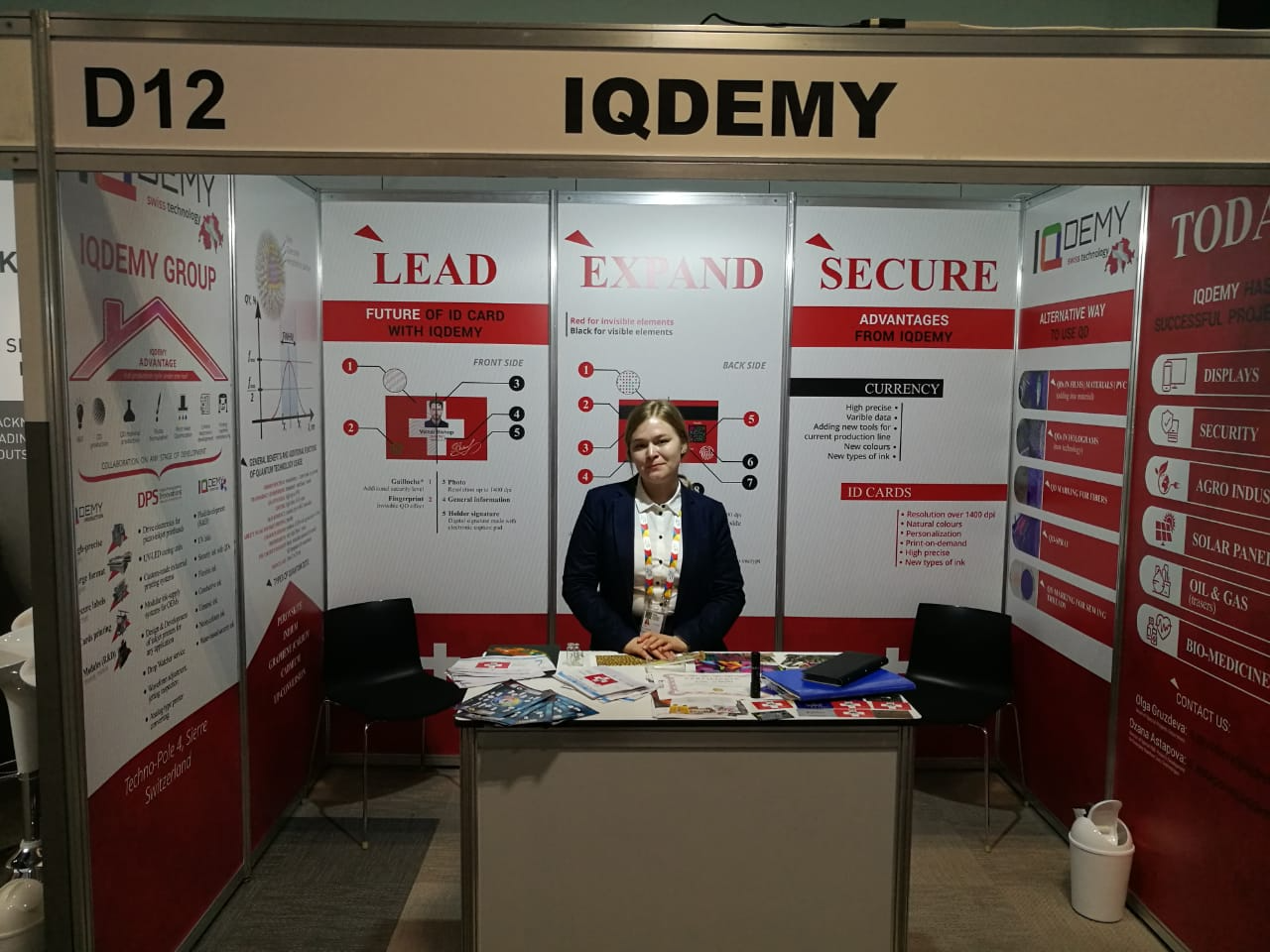 Olga Gruzdeva, IQDEMY representative, acted as a speaker in the conference with the topic: «Quantum Dots inks with coding option and special digital equipment as a new security solution».
She spoke about IQDEMY company, quantum dots, IQDEMY possibilities in the field of quantum technologies and various R&D projects during her presentation.

We managed to gather almost a full audience hall during the presentation of our company in the conference.
Our presentation was received with especial interest and enthusiasm, and our ideas came at an opportune moment to the new trends of the security market.
Representatives of many companies were interested in our technologies. And that fact is confirmed by a number of cooperation and partnership offers with our company.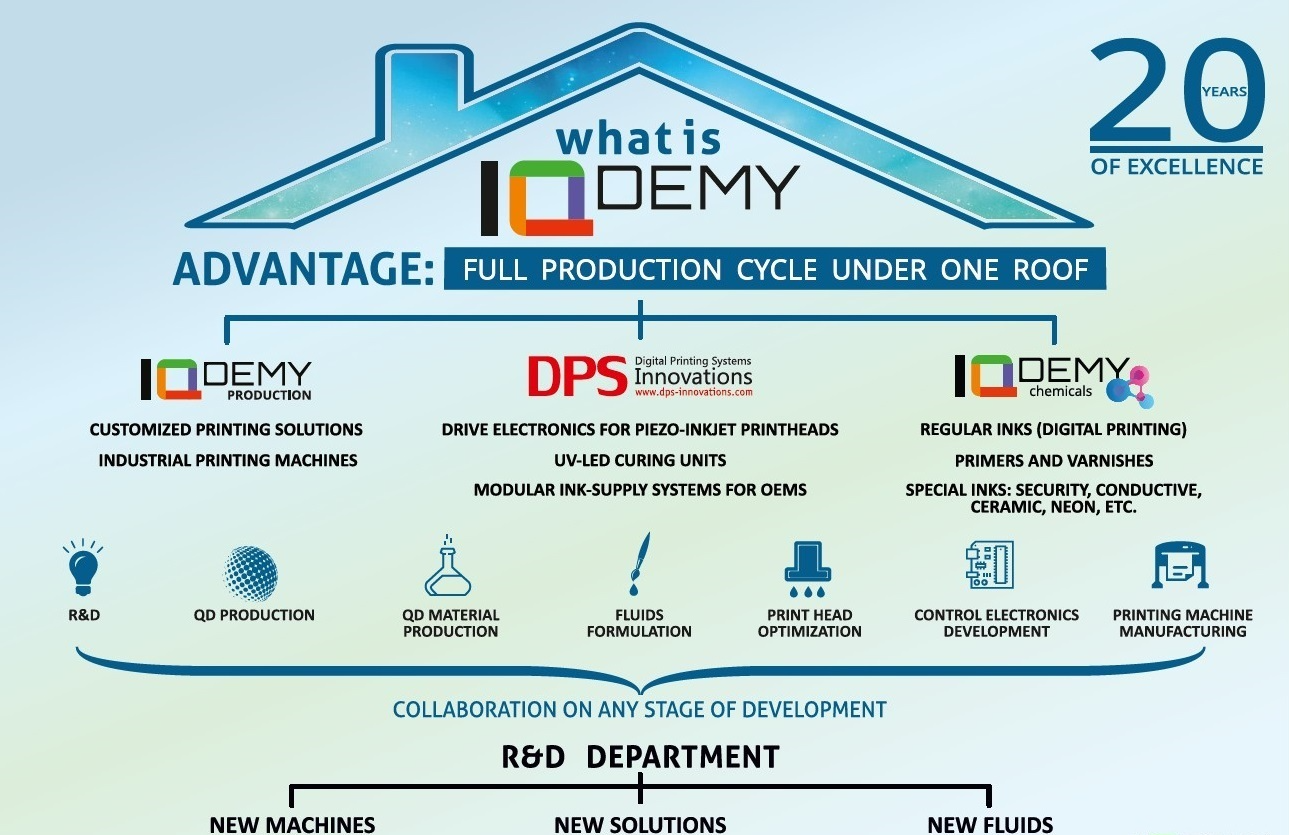 In the presentation we highlighted some facts about our company:
-IQDEMY is a combination of 20+ years working experience in the field of digital printing with 80 top experts in the field of electronics, IT, Chemistry and Science.
-More than 130 franchise studios worldwide (equipment + fluid)
-Wide dealership network
-Over 5000 printing systems installed worldwide
-20 patents
-R&D center + innovations laboratory
-Etc.
Our audience especially were surprised by advantages of our quantum dots over luminophores:
-Lifetime (10-20 years)
-Quantum yield: high (up to 95%)
-Heat resistance: medium (up to 600C perovskites)
-Etc.
An exhibition is a perfect place where we can meet our friends, partners and find new contacts. That event was not an exception. We have had a chance to communicate with many guests and exhibitors from different countries (France, Austria, Germany, England, Finland, Italy, Russia, etc.) who highly appreciated our presentation and our quantum technologies as well.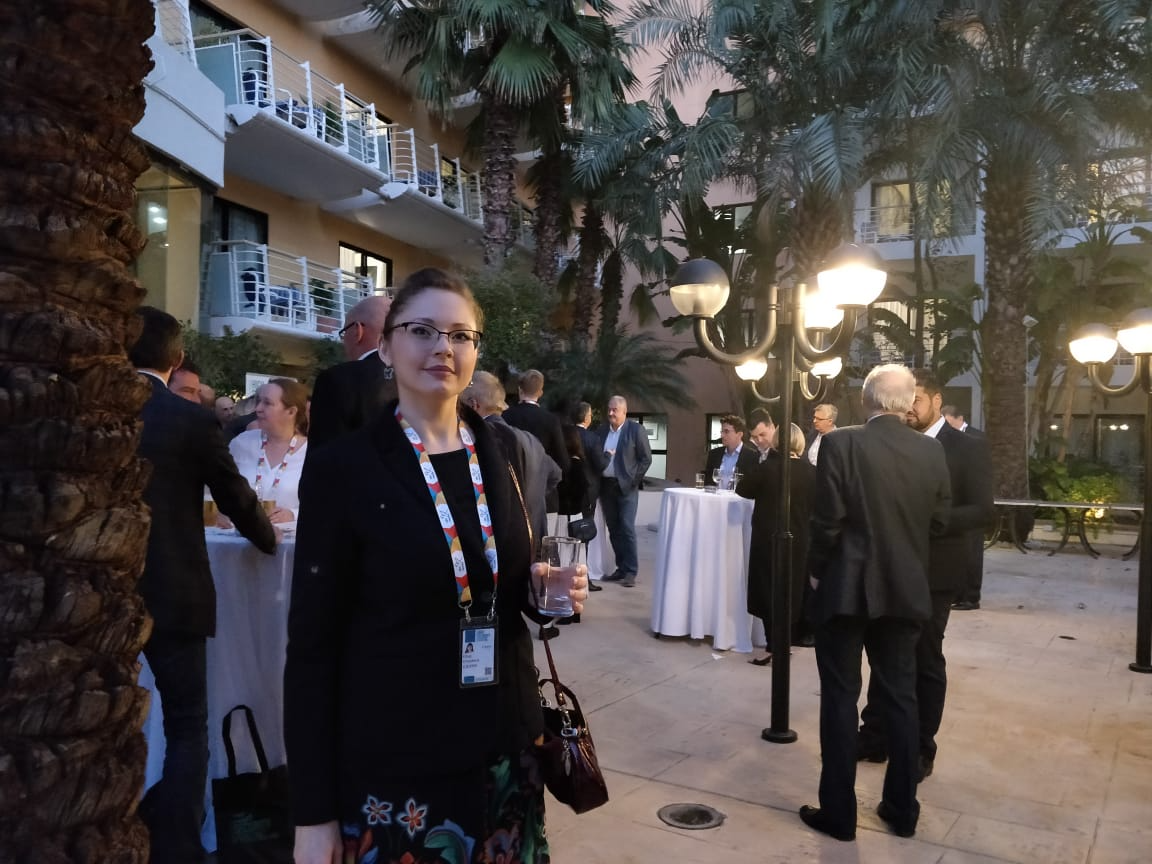 The stage of new future technologies is coming to replace modern solutions in the field of security (QR-codes, ID, banknotes, etc.), where quantum technologies will take a special place. Our company has been ready to create it for future generations already "yesterday".
Summing up the results of the exhibition and conference, we can conclude that we are on the right way: the markets are interested in our product (Quantum Dots) and other R&D projects.
Our dear customers and partners, we make the world better and more interesting only together with you.
IQDEMY thanks the Reconnaissance team for the excellent exhibition organization, and in particular, we express our gratitude to Samantha Burns and Mark Deakers for the warm welcome and attention to us during the exhibition.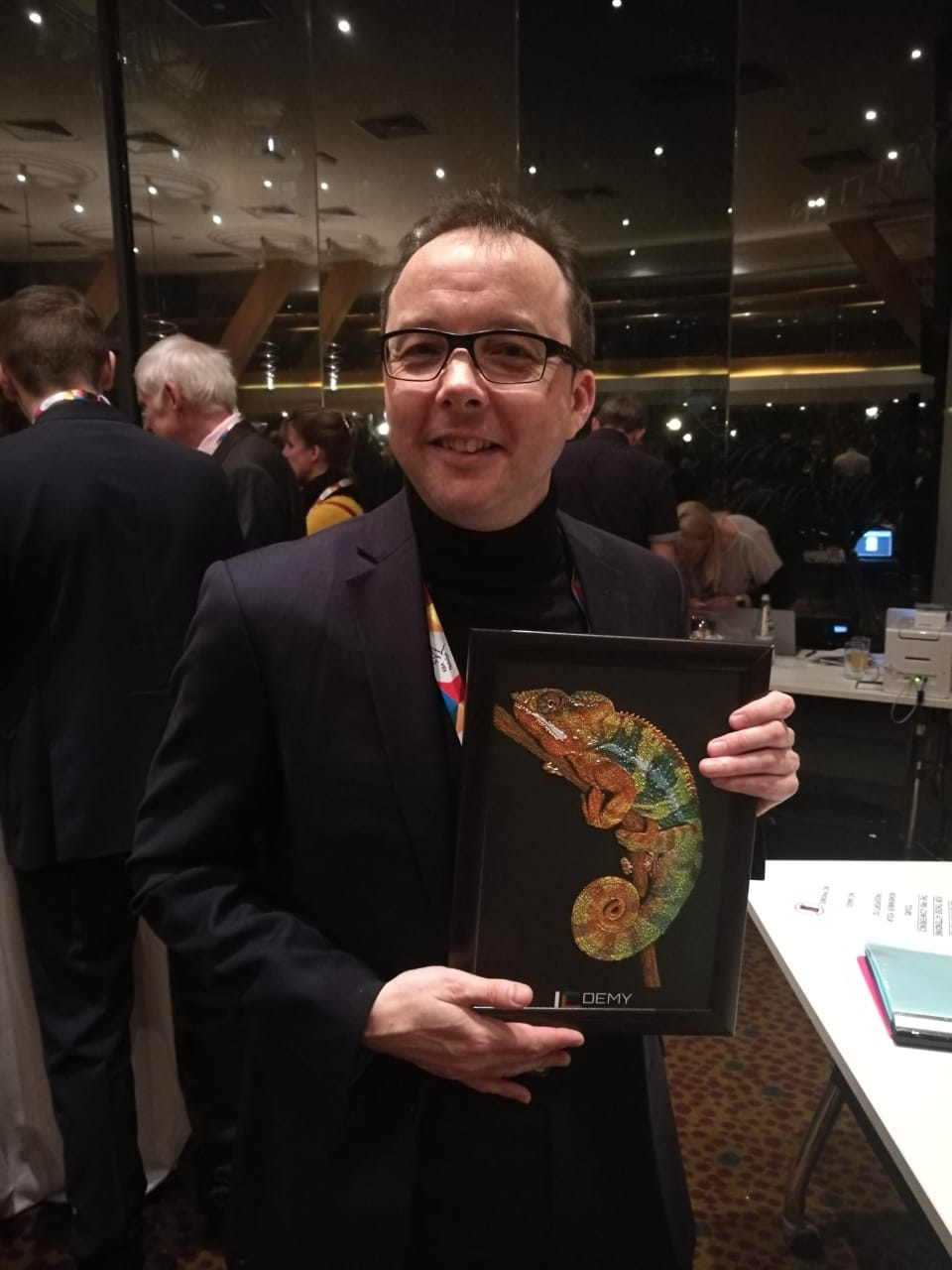 And now, IQDEMY is already preparing for the next April exhibition time, that will soon be in China, the USA and Germany.
Thank you all, see you at international exhibitions!
Follow us on the IQDEMY websites and in social networks to be in trends of Quantum technologies and to be on top of the security market.