WHAT IS CAPABLE OF MODERN LARGE-FORMAT IQDEMY MAGLEV PRINTER? AND WHAT HAS THE COMPANY DEMONSTRATED TO THE WORLD AT THE MESSE MUNICH?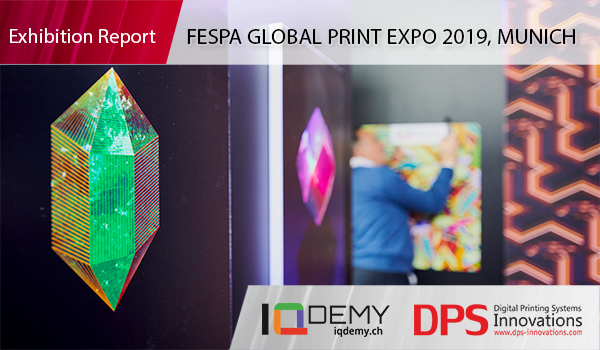 From May 14 to 17, the largest exhibition in Europe dedicated to all types of large format printing took place in Munich. More than 700 companies from different countries have demonstrated the latest technological developments.
IQDEMY introduced the Maglev wide format printer, that is famous for the following characteristics:
-universal - you can print absolutely on any material up to 3 meters,
- high printing accuracy - magnetic levitation technology eliminates the presence of rubbing components in the carriage movement system, which eliminates vibrations and distortions in the drop trajectory
- high productivity of the printer to 42 sq. m / h
IQDEMY team showed printing on various materials with Maglev printer directly at our booth.
In addition to the large-format printer, IQDEMY Group presented consumables, electronics, R&D and printing samples on various materials with IQDEMY inks: UV, Flexible, ink with Quantum Dots.
Visitors were especially surprised by the printing with flexible inks, where the stretching ratio is up to 300%.
At FESPA 2019 - IQDEMY presented a completely new solution for outdoor advertising - printing with neon ink. This ink has bright, acidic colors that are visible in any light, especially during daylight. Moreover, that ink is compatible with almost any type of head.
The Printeriors zone, we were a sponsor, deserves special attention.
Especially for visitors, we demonstrated samples printed with Quantum Dots at the entrance to the atrium. Samples were printed according to the general theme: Printeriors - "Inspired by Nature - Powered by Print". Moreover, we used one more of our technology - printing with UV inks and 3D effect.