INTERNATIONAL BUSINESS IN TURKEY - MAKE IT MORE PROFITABLE WITH IQDEMY GROUP
The international exhibition Eurasia Glass Fair 2019 was held from 6 to 9 March in Istanbul, Turkey.
The fair had extensive coverage, there were presented the following areas: industrial glass products, glass production technology, glass-processing equipment, glass processing machines, tempered glass, flat glass, laminated glass etc. Eurasia Glass Fair brought together leading producers and decision makers of the industry.
There was very productive and inspiring trade fair in Turkey for IQDEMY company.
As well as in 2018 the entire fair occupied an area of about 200,000 square meters, and this is no less than 14 halls.
However, in contrast to last year, when visitors were limited to (mostly) local representatives and representatives from the Balkan countries, this year was full of surprises: Paraguay, Mexico, Brazil, Spain, a large number of representatives from Serbia, Iraq, Qatar, Saudi Arabia, Libya, Azerbaijan, Tajikistan and many other countries.
It was a truly international exhibition, one of the most significant for the CIS countries, the Middle East and the Spanish-speaking countries.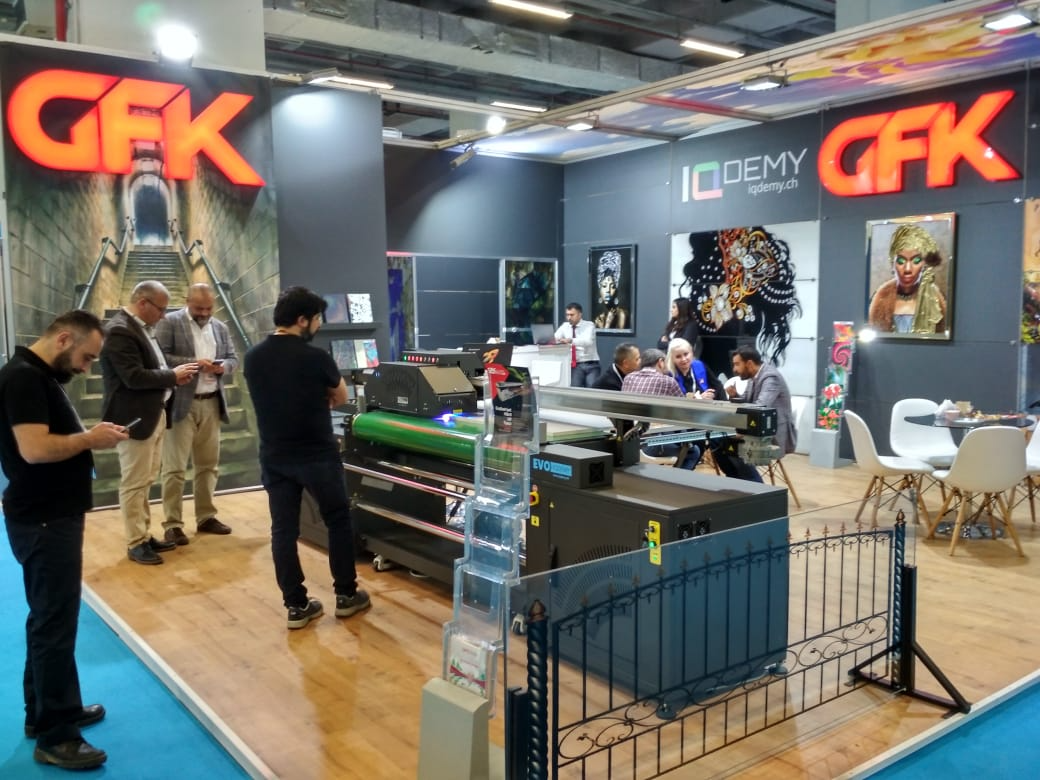 At the exhibition in Turkey, IQDEMY participated together with our partner and dealer - GFK company (Turkey).
We would like to immediately mention and thank GFK for the excellent preparation for the Fair 2019, you worked really hard and we are proud to deal with you!
Our booth was located in the 11th hall among glass producers.
There were a wide-format printer IQDEMY EVOLUTION 1.6 and print samples on various materials with different techniques and different quality (from low to the highest resolution) on the booth.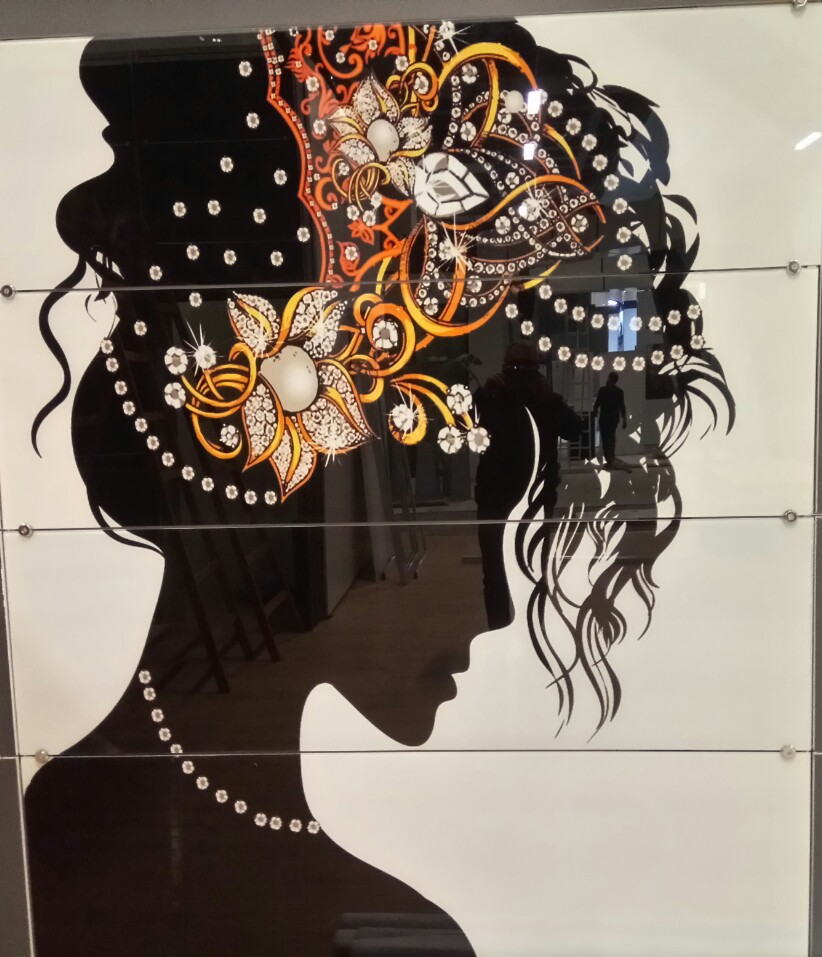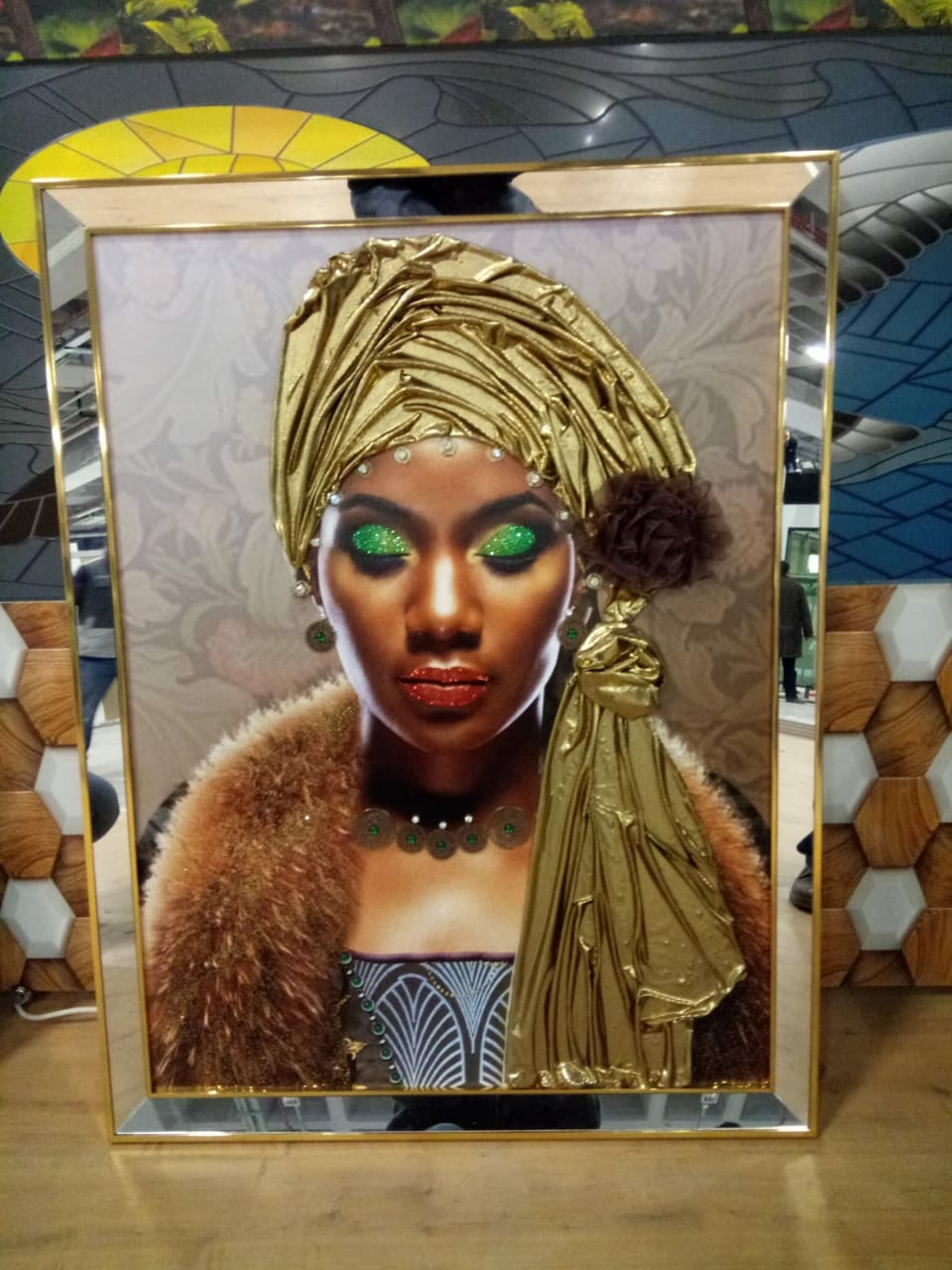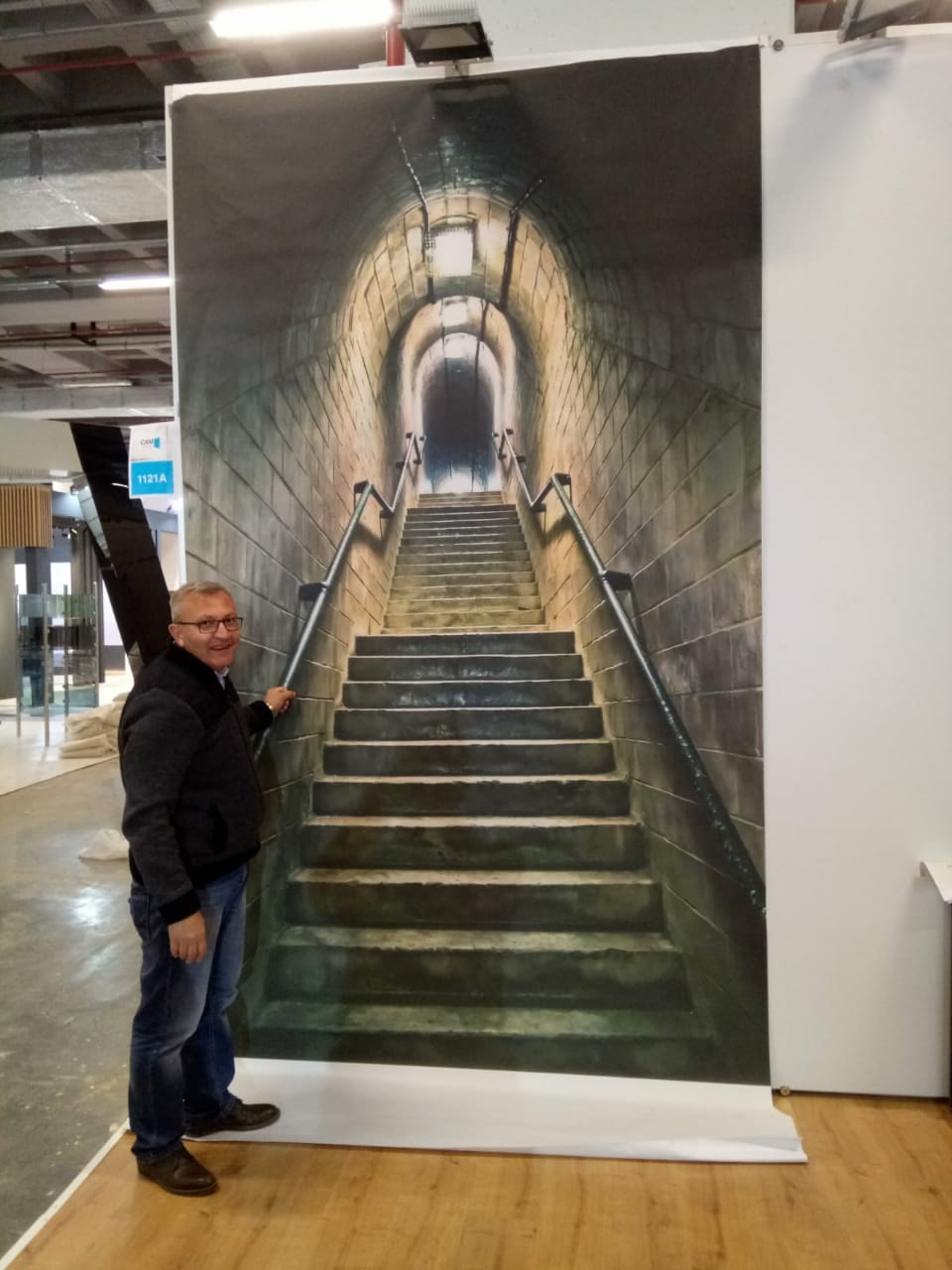 The fair visitors very impressed with our samples with varnish and translucent color printing on frosted glass, and they high evaluated our samples with printing on glass as well.
Moreover, the majority of our booth visitors had a high demand for IQDEMY EVOLUTION 1.6 printer.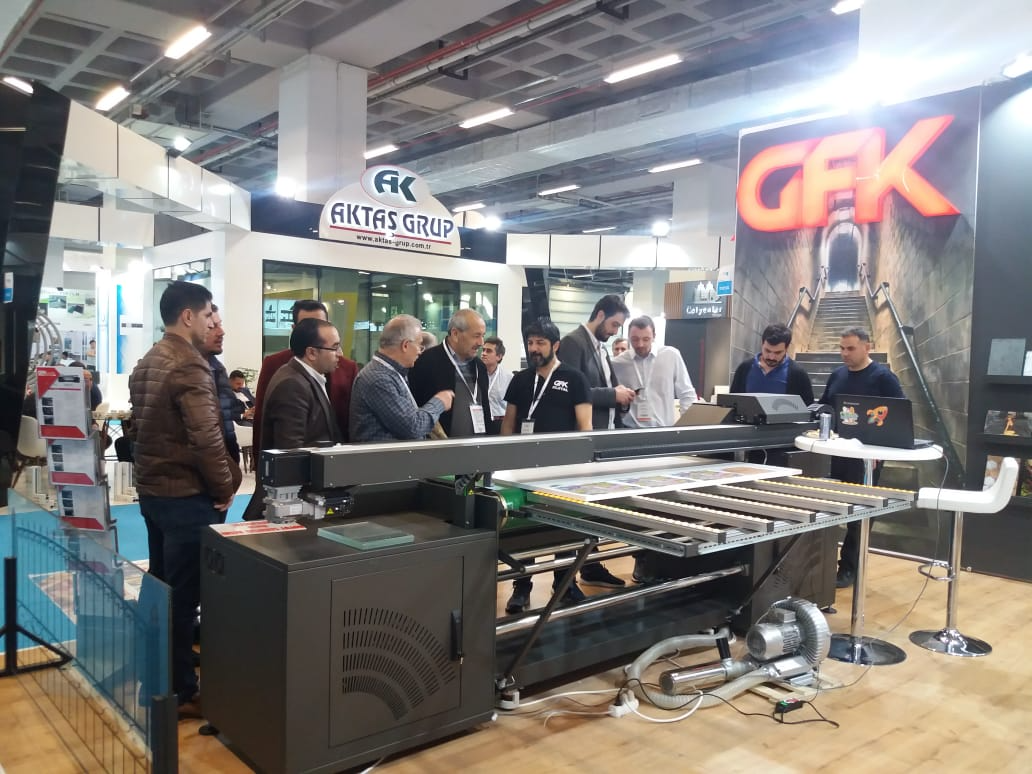 In addition, it's necessary to highlight the areas of our clients who found solutions for their businesses: glass production, glass and mirrors decorating, door production, printing on various materials (glass, wood, ceramics), furniture business, etc.
During the exhibition IQDEMY representatives discussed with clients and partners the possibility of close cooperation with our company in the following areas: purchase of equipment and consumables (ink, primer etc.), franchising, expansion of the dealer network and service.
In conclusion, IQDEMY Group would like to thank our representatives - Alena Nogut Uyar and Alexey Kaledinov for their perfect work at the Glass Fair 2019. We highly appreciates your efforts!
4 days of Glass Fair passed very quickly and successfully. Turkey is a beautiful and perfect country to hold business meetings, attract new clients and partners for business. Thank you Turkey for the warm welcome and hospitality.
We definitely come back soon!